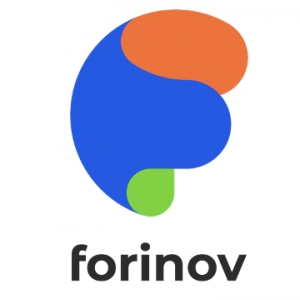 Team Forinov
Services Professionnels
Premier portail de collaboration entre startups, grandes entreprises et partenaires innovants. Forinov associe des espaces collaboratifs avec l'externe et une suite de solutions participatives pour décider en interne afin de :
1. Connecter les écosystèmes d'acteurs innovants sur une même plateforme
2. Centraliser et fluidifier les échanges avec les partenaires externes
3. Favoriser le partage de l'information, l'engagement des collaborateurs et la prise de décision en interne.
Innovation
Collaboration
open
innovation
Profil public / Projets /

Attractiveness Barometer 2019 Startups x Corporates
Attractiveness Barometer 2019 Startups x Corporates

terminé

Public
AdTech
AgriTech
Applications mobiles
Artificial Intelligence
ArtTech
Big Data
BioTech
Cybersecurity
E-Gov-CivicTech
EdTech
FashionTech
FinTech
FoodTech
GreenTech-CleanTech
HealthTech
IoT
Industry
Insurtech
LegalTech
MediaTech-Social Media
MedTech
Non profit - social
RealEstate - Proptech
Human Resources
RetailTech - Ecommerce
Robotics
Business Services
Services-Consulting
Silver Economy
Smart city
Software
Sport
Tech - Dev
Tourism - Hospitality
Transportation - Mobility
Virtual Reality
Description
Forinov, the B2B marketplace platform gathering key innovation players, launches in partnership with Compagnum, the consulting firm for startups, its Startups x Corporates 2019 Attractiveness Barometer !

This barometer, designed for Startups collaborating with Corporates (direct sales, co-development, equity investment, incubation, etc.), seeks to identify best practices that really make a collaboration successful.
In the meantime, we are conducting interviews with Corporates' Innovation Managers to understand the virtuous mechanisms and difficulties they encounter when working with startups.
Each "Startup Friendly practice" will then be listed in a Guide, accessible to all stakeholders in the Innovation ecosystem.

By filling out the questionnaire, you benefit from:
-> The possibility of adding your logo to the Guide and gain visibility
-> An invitation to the Awards Ceremony, on March 10th, gathering several Innovation Directors from various Corporates seeking for Innovative Startups to work with!

Very short, the questionnaire lasts 4 minutes. The answers to the questionnaire are anonymous.